What Our Customers Say About us.



Been coming here for about a year. I love the fact that this place offers great baked goods.
My favorites are the following:
– cream horn
– strawberry with custard filled croissant looking thing
– tiny cappuccino looking dessert bites
– and the tiny waffle desserts
Their lunch or dinner selections are pretty good too.  They have sandwiches and pizzas, coffees, teas, pumpkin pies, baklava, red velvet cakes, other cakes, tons of puff pastry options, and other salad  choices. Great food honestly. Parking in the back.  Needs to hire more people in the front though.



One of the best-kept secrets of the valley! You'd never know it was there unless you happened by the location – a lot of closed businesses in the area, but it is beautiful inside, large and well-lit, very festive styling and a spread of dessert options that would put the best bakeries to shame! (I have not tried the pizza but could be a good choice as well.)
One look at the endless options will tell you that this is no ordinary bakery and that the only thing you have to worry about it making a final decision because everything looks amazing! And yes, it tastes as great as it looks.
We went at night and it was quiet but I have to wonder how crowded they get during the day because another bakery (who shall remain nameless) who is also in the area seems to be packed to the gills during the day, and quite honestly this place seems to have a broader and more elaborate selection.
I'll try to update review with some specifics as I want to bring others for repeat visits and will be able to try some different items, but the chocolate multi-layer cake I tried (cut sideways with the layers placed vertically, topped with whipped cream and drizzled with chocolate) was a dream, and the presentation and service was tops!



For someone who loves pastries, this bakery is a dream! They've got a wide selection of pastries and desserts, including croissants, tarts, cream puffs, cakes, cookies, chocolate covered strawberries, and more. Everything looks amazing. I came here with my boss and got a coffee and chocolate croissant. I've probably had better croissants with flakier pastry and more chocolate, but for the price ($1.75), it's a very good deal and a good croissant. My coffee was good as well. I was disappointed that they don't do cafe au laits, but I was given a generous amount of milk on the side along with my coffee, so I didn't mind too much.
I definitely want to come back and try more of their pastries because there are so many to choose from.
Other bonuses of this place are free parking in the back, spacious interior, tables inside and outdoors on the sidewalk (yet shaded), and wifi. In addition to pastries, they also do pizza, salads, and sandwiches. The staff are also friendly.
This is a great spot to try if you are in the area.



I love coming to this place when I want to invoke that "kid in a candy shop" feeling. With a register counter on the right for patisserie and baked goods and the savory register on the left, this wonderful neighborhood establishment can satisfy whatever craving you may have. My cravings usually take me to both counters.
My jam is the chicken panini, a humongous plate-sized disc of bread pressed with an immaculately constructed sandwich of chicken, pesto, fresh mozzarella, and the fixings of tomato/lettuce. I always ask for onions to be added because I am that person who could eat raw onion by the ring. Don't look at me that way. To each their own. They always humor me here.
The Ajarski is no joke and with the transparent kitchen and wood-fire pizza oven, you can watch your order be rolled out by hand, shaped, and cooked right there while you wait. But they keep that oven fired up so once it's in, it's a short wait.
Now, for the right side of the counter, the pastries and delicacies summon a hint of Portos and a healthy dose of good old fashioned Eastern European specialities. See how I inserted "healthy" to the right side of the counter? Clever me. They outsource to many local shops and vendors with their goods and for very good reason. Every item I've sampled from here is delicious.
The service is polite and prompt. They have an efficient system that works well. I only wish I was taller so I could point to the pastries I want without hopping around to make eye contact with my counter attendant. But then again, with such a selection of beautiful sweets, a little bit of childish enthusiasm goes a long way.



This cafe has everything your sweet tooth could ever dream of! I had passed by a few times but never found the time to come in. I finally stopped by a few weeks ago and was surprised at how huge the interior is! You shouldn't have trouble finding a place to seat unless you come in during lunch when everyone is either trying their amazing pizza or delicious sandwiches.
Don't forget to keep room for all the delicious desserts that they have. I've visited twice already and tried a few things. My absolute favorite is the nutella cheese cake – beware that if you come towards evening/late evening they might have already sold out for the day. That just shows how yummy it is. The also have a variety of macaroons which are also delicious. Being an organic shopper myself, I was extremely happy when I found out they have a variety of organic hot teas to pair with my dessert! That's a win in my book.
The twice I've visited I've had great customer service. They always make everything daily, have a huge selection of ready made desserts and cakes, make pizza on their house dough and have a parking lot in the back. I can't wait to come back and try more of their items.



Oh my goodness I'm in love. You can smell the deliciousness from outside.  I love the layout, the tall windows, and the variety they have to offer. From breakfast burritos to brunch choices and even dessert! I ended up ordering a chicken sandwich that was so big I could barely finish half! But it was delicious! Service is great, the employees aren't the most friendly but they are nice. I also LOVE that they have indoor and outdoor seating!! And they even have outlets if you need to plugin a charger. I could definitely see myself hanging out here all day long working on my computer and eating food/ dessert. It's also very clean! I'm so happy to have found this place!!



I would move to this area just to eat here everyday… But then I'd probably gain tons of weight. LOVE LOVE LOVE this place! Such an awesome bakery – And prices are great!
This gem is on the north part of North Hollywood and I'm happy to travel an extra few miles to get here. Coffee and croissants seemed to be people's favorite. We opted for an array of goodies… And weren't disappointed.
Would go back in a heart beat!



Been coming here for a while now and I can say this place has really good food for lunch. Today I got the chicken sandwich that's comes with mayo, tomato, lettuce panini status and my friend got the turkey club sandwich which is cut into three pieces. Comes with French fries and some chili peppers, they are very generous on the portion of food. My all time favorite is the turkey club sandwich that comes with bacon. If you are in the area check them out you will not be disappointed. Very clean environment.
Btw they also have different variety of pastries and also you can make your own pizza from scratch.



I love this place. It's been a pleasure coming here with family, girlfriends, or just getting cakes/pastries to go. Everything is always very yummy. Very decent prices for pastries and full cakes even if you order a custom made one. My favorite part of the desert is their special tea it's not any stupid lipton tea or some other cheap one. It's an expensive and the richest tea you will ever have. This place also has make your own Pizza and other savory foods. Anyway all together it's a great place with a great location. Place inside and outside to sit and huge so never have to worry about a place to sit. Thanks guys.



Finally had the chance to visit this bakery. My co-worker introduced me to the "Cream Cheese Roll" a few months back. These "Cream Cheese Rolls" must be made by aliens because they're out of this world! Good spot to visit with a large variety of pastries to choose from. They also serve pizza.
The only thing I wasn't too fond about is that they don't have signs indicating which line is for which. Apparently there's two lines. One for Food and the other for Pastry goods. I stood in the "Food line" for about 10 minutes until I discovered I was in the wrong line. Not a big deal but if you're a newcomer like myself, then you might get yourself in the wrong line.
Other then that, this place has my business and I shall be back for more goodies 😉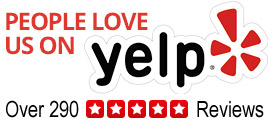 This error message is only visible to WordPress admins
Error: No posts found.
Make sure this account has posts available on instagram.com.